Before Undergoing a Feather Lift
Before you commit yourself to undergoing a feather lift procedure, you will have an initial consultation. A feather lift surgeon who knows exactly what happens during the procedure will carry out your consultation. This surgeon will be able to give you some insight into the exact process and what you should expect from the results.
During your consultation, the surgeon will also discuss a number of topics with you. Primarily, they will wish to know your reasons behind wanted to undergo the feather lift procedure so they can then take this into account when assessing your suitability. Your consultant will then question you about your detailed medical history and ensure that you are of sound mind and understand exactly what you are requesting.
It is vital that you tell your surgeon about any medication that you may be taking at present as well as medication you have taken in the past nine months. These medications include over-the-counter drugs as well as vitamins and dietary supplements. This gives the surgeon further insight into your body and they can then accurately discuss what possible complications may occur as well as what type of anaesthesia will be best suited to you.
A full facial feather lift generally requires 14-18 threads to be inserted. However, during your consultation you can explain which areas of your face you actually want lifted such as just the neck or brow (or both). This can then give the surgeon an idea of how many threads will be needed, which can then lead to a price to be formulated (as often the procedure cost is dependent on the number of threads used).
Pre-Operative Appointment
On the day of your feather lift procedure, you will probably have a final meeting with your surgeon. This will often entail you signing a form giving your full consent to the procedure. The surgeon may also use this time to tell you what to expect as soon as the procedure is complete and how to care for you
« Feather Lift Surgery Suitability Side Effects of Feather Lifts »
FEATHER LIFT INFORMATION
COSMETIC SURGERY
UK HEALTH CENTRES
SELECT A LOCATION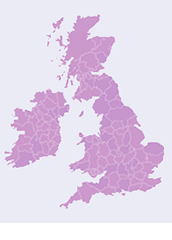 UK Health Centre