Does a Feather Lift Hurt?
The general belief in regards to feather lifts is that it is relatively painless procedure you give you a younger appearance without having to undergo major facelift surgery. However, the pain-free label attached to this procedure may be quite the misconception. In comparison to the more tradition facelift, yes, this procedure is significantly less painful. Rather than the scalpels and tissue reconstruction involved in a typical facelift, a feather lift only uses a small hollow needle and fine threads.
Despite the varying nature when comparing a facelift to a feather lift in terms of the actual aspects of the operations, a traditional facelift is performed under general anaesthetic and so the actual surgery is pain-free. Contrastingly, in the majority of cases, a feather lift is performed under local anaesthetic, which does not always provide totally facial numbing, as it is more localised pain relief. Due to the consciousness of the patient during the feather lift, there is bound to be some pain. Just like when having a tooth removed, although the area has been subjected to local anaesthetic injections, you can often still feel the pain but it is dulled. This pain may be quite a sharp tugging pain as the surgeon pulls on the threads to lift the skin, although the actual pain experience varies from person to person.
Therefore, in terms of the procedure itself, a feather lift may not be the most painless option to achieve a more youthful appearance due to it being performed on a conscious individual. Depending on the surgeon, however, you may be able to request that your feather lift is carried out under general anaesthetic.
Post-operatively speaking, there is almost no doubt that a feather lift provides a less painful recovery than a facelift. After a feather lift, the general comments appear to be more regarding the discomfort of the tighter skin temporarily and some dull pain for a couple of days. The pain during the procedure may then be a worthwhile sacrifice to redeem a more comfortable recovery than other surgical procedures to rejuvenate the face.
---
« Potential Risks & Benefits of Feather Lifts Potential Feather Lift Complications »
FEATHER LIFT INFORMATION
COSMETIC SURGERY
UK HEALTH CENTRES
SELECT A LOCATION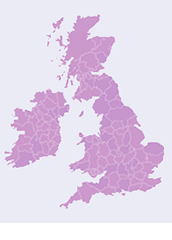 UK Health Centre