Potential Risks & Benefits of Feather Lifts

As with any type of surgery, whether it is cosmetic or essential to life, there are a number of risks and benefits. These should be researched prior to undergoing surgery, especially if it is not critical or vital. By analysing the positive and negative aspects of procedures such as feather lifts, you can devise a cost-benefit analysis to ensure that it is definitely the right option for you.
Potential benefits of feather lifts
This type of plastic surgery procedure can often produce very good results for those who are suitable candidates with mild to moderate sagging. This can lead to an improvement in their quality of life as well as just generally feeling more confident in their appearance. The benefits of feather lifts are often described in comparison to traditional face, neck and/or brow lifts. The potential benefits of a feather lift include:
A quicker, cheaper method of achieving a more youthful appearance than a traditional facelift.
A less painful method of facial plastic surgery with a more rapid recovery period.
A more youthful appearance with firmer skin that can be achieved by both women and men.
You are able to have an input in how the surgery is performed and how the result will turn out. This is helped by the fact you will normally be conscious throughout the procedure so can tell your surgeon exactly where you want the threads as they do it.
A low level of scarring that is generally unnoticeable and those that are created are generally hidden by your hairline.
Potential risks of feather lifts
The chances of the risks associated with feather lift surgery happening are rather rare, but it is still worth taking them into account when deciding if this procedure is right for you. These risks tend to be very similar to the side effects that can develop in the time after your procedure and they include:
Prolonged bleeding.
An infection occurring.
A long time to completely heal, hindering day-to-day life.
Differing levels of sensitivity in the areas of the face that have been treated.
Asymmetry if any threads slip or are not positioned properly.
Migration of threads, which can possibly lead to the asymmetry above as well as some discomfort.
The formation of noticeable scars.
Bruising and swelling (these two are most common and occur for a short time after most feather lifts).
You may be dissatisfied with the results, which can lead to self-consciousness and the desire to undergo further surgery.
If you are unfortunate enough to suffer the migration of threads after your feather lift procedure, you must consult your surgeon. They can be put back into position in another feather lift procedure (where there risks are identical). This is also an option is you are unhappy with the results produced by the surgery.
---
FEATHER LIFT INFORMATION
COSMETIC SURGERY
UK HEALTH CENTRES
SELECT A LOCATION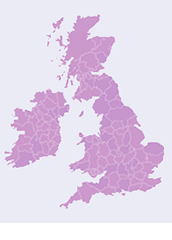 UK Health Centre