Selecting your Feather Lift Surgeon
The feather lift procedure is still relatively new and innovative and therefore surgeons with experience in this field are somewhat few and far between in the UK; however, this is quickly changing as the surgery is becoming more and more popular. It is vital that you choose a fully qualified surgeon who has experience in performing feather lifts to insure that you are getting the best work possible with minimum risk factors. This task can be rather daunting and it isn't always very straightforward in terms of knowing what you need to check about your surgeon.
A suitable surgeon who has the recommended experience should be able to advise you on what you require for the best results. They will be able to identify how many threads will be required based on the extent of your sagging as well as being able to advise you as to whether a neck lift would also be beneficial.
There are numerous things that you should consider before committing yourself to obtain the surgery under the hand of a specific surgeon. The procedure is very delicate and requires optimum skill that can only really result from qualification and experience. Below are some points that you may wish to consider when you are selecting the surgeon to perform your feather lift procedure.
Firstly, you should make sure that the surgeon holds all the correct credentials that result from a full course of training and qualification. These credentials should include the apprehension of a consultant position with the NHS (past or present), an FRCS qualification as well as being a holder of a position on the General Medical Council's register designed especially for cosmetic surgeons. These certificates should be in the surgeon's possession and so you should not worry about asking to see them.
It may also be advisable to select a surgeon who is a specialist in feather lift procedures. This will ensure that they are aware and familiar with the technique and any new progressions in the area that a non-specialising surgeon may not be aware of. Also, because of the detail involved in the procedure due to the fine threads and specific areas for placement to achieve the best results, it is vital that the surgeon knows exactly what they are doing.
To be assured that your surgeon is most capable of performing your feather lift procedure, you may wish to investigate into whether they are members of certain organisations that are set of especially for professional cosmetic surgeons. The most prestigious of these organisations are BAAPS and BAPRAS as these two bodies only allow the best, most experience surgeons to be members.
Furthermore, to ensure to get what you are promised, you should check that the surgeon carrying out your consultation is the same surgeon who shall be performing your procedure. It is not uncommon for the consultation to be carried out by a counsellor or by someone who assists during the procedure. However, the advice these people will give you will not be tailored specifically to your procedure and may be inaccurate. You may also be promised results that the surgeon will not achieve or they may even place the threads in places that were not discussed during your consultation. You should, therefore, check with the clinic when booking your feather lift consultation that it will in fact be with the surgeon who will later perform the procedure.
An important point that is often not mentioned by many when advising on the surgeon selection process is that you should be comfortable. Your surgeon should make you feel safe and happy in the knowledge that they are performing the feather lift as well as ensuring that you have confidence in the procedure itself. This can be achieved by telling your surgeon exactly what you expect from the procedure so they can then go on to explain which of your expectations are realistic and which are unobtainable. Make sure that you get an answer for every question that you ask and that this answer meets your expectations.
Finally, a good way to assess your surgeon is by evidence of their work. This can be gathered much easier than you may first think. Almost all surgeons take photographs of their patients prior to the cosmetic procedure and after the operation. You can request to see these photographs to compare the before and after shots to see if the results are what you expect and are of a high standard. You should not, however, think that the outcome of your procedure would be the same as some of the photos. Results are very dependent on the individual and the extent of the feather lift.
---
FEATHER LIFT INFORMATION
COSMETIC SURGERY
UK HEALTH CENTRES
SELECT A LOCATION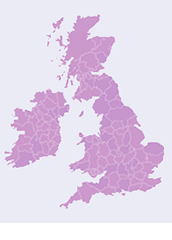 UK Health Centre