Nd:YAG Laser Hair Removal
Nd:YAG lasers are solid state lasers. They work at wavelengths of 1064nm, which is within the infrared area of the light spectrum. They not only work at this wavelength, but can also work in a double frequency mode which creates green light at 532nm wavelengths. Nd:YAG laser hair removal systems are said to be effective at on all skin types, including asian skin tones, which is something which other laser hair removal systems are unable to do. This laser treatment also has a fast rate of repetition and can be used on larger areas of skin such as the back and laser hair removal on legs.
Carbon is used as the chromophore in Nd:YAG laser hair removal systems. Carbon is used for its safety and strong absorptive properties. Carbon is a better chromophore than melanin at 1065nm wavelengths. A carbon lotion is used on the skin and this penetrates the hair follicle. The laser will then target the carbon during treatment. The only draw back to this is getting the carbon to penetrate the skin deeply enough to get into the hair follicles. There is also a risk that the carbon will spread out in the skin and when it comes into contact with the laser, it may cause a tattoo-like effect. 
What are the Advantages of Nd Yag Laser Hair Removal?
This system can work on all skin types including asian and dark skin tones
Large areas of the skin can be treated quickly and efficiently
There is believed to be a significantly longer delay in hair regrowth than with other laser hair removal systems
Laser hair removal using the ND Yag laser far exceeds IPL (intense pulse light) treatment.
Laser hair removal has become very popular over the past few years and using Nd Yag laser to remove unwanted hair, is becoming the most advanced type of laser treatment on the market.
Nd Yag Laser Hair Removal Systems
Athos
CoolGlide
Image
Lyra
Medlite IV
Varia
---
« Diode Laser Hair Removal IPL – Intense Pulse Light Hair Removal »
LASER HAIR REMOVAL INFORMATION
UK HEALTH CENTRES
SELECT A LOCATION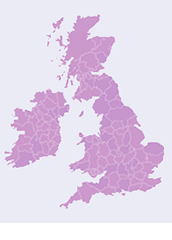 UK Health Centre