Cosmetic Surgery on the Body
Liposuction or suction assisted lipectomy
This means the removal of excess fat using a high powered suction device. This can be done for purely weight-loss related reasons, but is also associated with re-shaping of contours of the body, and is often used in more general cosmetic procedures focused on the body, such as buttock augmentation. This procedure unfortunately generally causes a feeling of soreness and bruising after it has been carried out, which should recover within three to six weeks.
Abdominoplasty
More commonly known as the tummy tuck, this is a very common and well-known procedure which focuses on reshaping the, by the surgical removal of fat or skin from the stomach area. The area is then sutured back up to leave a flatter and firmer abdomen. This can often involve some liposuction. The operation is conducted under general anaesthetic which tends to leave you feeling groggy and a little disorientated for a few hours after surgery. You will also experience some redness and bruising as well as a feeling of soreness, which should take around three to six weeks to fully recover. Until you are fully recovered you ought to avoid any strenuous activity or rigorous exercise.
Buttock augmentation
This procedure includes several types of procedure which all centre around reshaping the buttock area. These include: buttock implants, which are similar to breast implants and generally consist of silicone pads in a variety of sizes and shapes, which are inserted under the dermal layer to give you the posterior you desire; and buttocks lifts, which work to give a smoother and more sleek appearance to the buttock and upper thigh area by the removal of excess of sagging, damaged or wrinkled skin (this often involves a little liposuction to enhance the final effect).
Mammoplasty
This is a general term given to any of the variety of operations which occur on the breasts for aesthetic purposes. There are many reasons for considering operations on this area: some women feel that the look or shape of their breasts does not adequately reflect their inner image, and that an operation to enhance the look of them would increase their sense of self-worth and self-esteem greatly. Another reason could be due to trauma or other operations (such as mastectomy or lumpectomy) in this area – if this is the case then the rebuilding or reconstruction of breasts and nipples can sometimes be accessed through the NHS, even if the final procedure might be performed privately.
Breast augmentations
This is the most commonly known aesthetic procedure of all, and usually known as a boob job. It can refer to either the enhancement or reduction of the size of the breasts. The operation tends to be done under general anaesthetic, and often you can feel a little disorientated and groggy for a few hours after recovering consciousness. Most patients can expect bruising, redness and swelling when you wake up, which will usually recovery within a few weeks. There is a risk whenever you operate on the breast area that you could sever the milk glands and cause inability to breast feed in women of childbearing age. You should discuss all possible outcomes and risks with your cosmetic surgeon before agreeing to undergo any procedure.
Breast implant
Usually consisting of silicone, an implant is inserted under the dermal layer, usually through an incision made roughly at point of the nipple or on areole, to reduce the appearance of scarring. These implants are permanent, and commonly used, but can be subject to risks (especially when subjected to extreme temperatures or altitudes) and are also associated with back problems if not sized responsibly. The effect of enhancing the size of the breast can also be achieved with some types of dermal filler, such as Macrolane, which enhance water and fat retention in the part of the body they are applied to and are based on hyaluronic acids, which are very similar to the natural sugar acids found in your body. This type of procedure is recommended for the enhancement of the size of the breast. It is not the solution to shrunken breasts, and will not restore breasts to their original condition after drooping or sagging of skin has occurred alone – it should be performed in conjunction with a mastoplexy or breast lift.
Breast reduction
This can be performed for aesthetic or health related reasons and involves the removal of skin, fat and tissue from around the breast area. This procedure is more commonly associated with the reduction of back, neck and shoulder pain for women who suffer from abnormally large breasts or gigantomastia. However increasingly, due to a change in diet and awareness of certain hormone related conditions, the phenomena of 'man boobs' orgynecomastia, is becoming more common. This can also be effectively treated using this cosmetic procedure.
Breast lift or mastopexy
This procedure involves the lifting or reshaping of breasts, and is performed by removing excess skin and fat and lifting the skin to a more aesthetically pleasing position, in much the same way as buttock, stomach or face lift might work. It tends not to remove any glandular tissue, unlike the breast reduction, and is less concerned with size reduction and more to do with orientation and texture. This creates a smoother, perkier and toned look to the breast area, and is often used on older women to tackle sagging or wrinkled breasts or after pregnancy when loss of volume can lead to breasts losing their shape; or after severe and sudden weight loss.
---
« Common Plastic or Aesthetic Procedures Operations on Male & Female Sexual Organs »
COSMETIC SURGEONS INFORMATION
COSMETIC SURGERY
UK HEALTH CENTRES
SELECT A LOCATION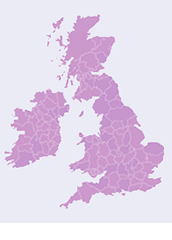 UK Health Centre