Cosmetic Surgeons in South America
South America has a large amount of cosmetic clinics which work on attracting surgical 'tourism' from the United States and the United Kingdom. The level of training and experience required for a surgeon to become fully qualified varies, but usually takes around six years.
Where to start looking
A good surgeon and clinic will register with the national board for aesthetic surgeons in their country and they might also be members of the International Society of Aesthetic and Plastic Surgeons (ISAPS) or the American Society for Aesthetic Plastic Surgery (ASAPS). The best place to start your research into an overseas clinic is the General Medical Council in the UK, who ought to be able to direct you to surgeries with a good reputation abroad and give you details on qualifications and accreditation in the country you are considering. Sometimes you can access a package deal which will include a holiday as well as surgery, and this can make the pricing very competitive.
Questions to ask
Be careful to establish that the price includes all after care and any time you might need to recuperate in hospital, as well as what emergency provisions they have in case you have an adverse reaction. Also be aware that there are periods of extreme weather, such as typhoon or hurricane seasons, and ask about the emergency procedures in the event that you are caught in weather of this sort. You might also want to find out the infection rates, customer satisfaction records and how long the practice has been operating. Ask your surgeon to draw you a picture of the clinical procedure, with details of the incisions and mechanics of the surgery.
The American Society for Aesthetic Plastic Surgery
ASAPS Central Office
11262 Monarch Street
Garden Grove,
CA 92841 USA
E-mail: [email protected]
Tel: 1.800.364.2147 or 562.799.2356
Fax: 562.799.1098
The International Society of Aesthetic and Plastic Surgeons(ISAPS)
ISAPS Executive Office 45 Lyme Road, Suite 304 Hanover, NH 03755
Telephone: 1.603.643.2325
Fax: 1.603.643.1444
Email: [email protected]  
---
« Cosmetic Surgeons in North America Cosmetic Surgeons in The Far East »
COSMETIC SURGEONS INFORMATION
COSMETIC SURGERY
UK HEALTH CENTRES
SELECT A LOCATION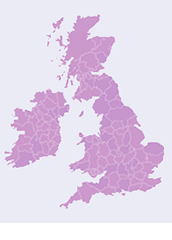 UK Health Centre