Cosmetic Surgeons in Australasia
Training and qualification in Australasia is very similar to the UK, and is in general of very good quality. It usually takes around six years to become qualified as a surgeon followed by a period of studying the specialism of cosmetic surgery.
Where to start your research
As always the General Medical Council in Britain can give you a great deal of good information regarding the best practices and the proper authorities in the country you are interested in accessing surgery in. Within Australasia the main governing authority is the Royal Australasian College of Surgeons (FRACS), which works in much the same manner as our own General Medical Council and any good surgeon ought to be a member with them. There are also a few national accreditation boards, the details of which are included below.
Questions to ask
It's important to establish whether your clinic is a member of the Royal Australasian College of Surgeons (FRACS) or an equivalent authority. You might also want to enquire into infection and mortality rates, after-care and emergency provisions and establish that all of these are included within the price you have agreed before you send any funds to the clinic. If the surgery has a record of customer satisfaction or some patient testimonials this can be a great way to find if this is the level of care and type of clinic you are looking for. A picture, detailing the extent of the incisions and the mechanics of the surgery drawn by your surgeon can be very useful in understanding the process and your surgeon's awareness of your body's needs.
Royal Australasian College of Surgeons (FRACS)
College of Surgeons' Gardens
250 - 290 Spring Street
East Melbourne VIC 3002
Australia
Phone: +61 (0)3 9249 1200
Fax: +61 (0)3 9249 1219
Email: [email protected]
The New Zealand Association of Plastic, Reconstructive and Aesthetic Surgeons (NZAPS)
The Australian Society of Plastic Surgeons (ASPS)
Australian Society of Plastic Surgeons Inc
Suite 503, Lvl 5 69 Christie Street
St Leonards,
NSW 2065
Australia
Phone: (+612) 9437 9200
Fax: (+612) 9437 9210
---
« Cosmetic Surgeons in The Far East Cosmetic Surgeons in Europe »
COSMETIC SURGEONS INFORMATION
COSMETIC SURGERY
UK HEALTH CENTRES
SELECT A LOCATION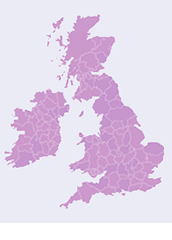 UK Health Centre