Specialist Types of Cosmetic or Plastic surgery
Some types of surgery require specialist care and attention. These include:
Rhinoplasty or Nose Surgery
This procedure should be performed by a facial plastic surgeon. It is important to preserve the airways and not damage the sinuses during this delicate procedure, and while this operation is well known and commonly available it is important to make sure it is carried out correctly.
Blepharoplasty or Cosmetic Eyelid Surgery
This operation should be under taken by an oculoplastic Surgeon, or a specialist in operating on and around the eyes. This is an extremely delicate area of the face and it is very important not to cause any damage to the optical nerves or muscles in the process of operation, so it is important to make sure your surgeon is a specialist.
Microsurgery
This type of surgery is most commonly associated with reconstructive surgery, such as breast reconstruction and brachial plexus surgery. It involves removing tissue from one area of the body and moving it to its new location to rebuild the damaged area. It is a complex and subtle process best undertaken by a specialist in the field.
Paediatric surgery
There are a series of congenital deformities which are particular to children, or are generally treated during childhood, such as cleft palate or lip or congenital bone problems. There are also a number of complicating issues, such as smaller skeletal structures, extra risks during sedation and weaker immune systems to contend with. There are specialist plastic surgeons who work in the field of paediatrics who are best to perform this type of procedure.
---
« Cosmetic Surgery on the Face Finding a Good Cosmetic Surgeon »
COSMETIC SURGEONS INFORMATION
COSMETIC SURGERY
UK HEALTH CENTRES
SELECT A LOCATION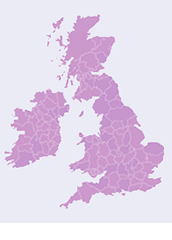 UK Health Centre