Getting a Quote for Rhinoplasty ("Nose Job")
The best way to find out how much a "Nose Job" will cost is to book a consultation with the surgeon. After your first meeting they should be able to quote you a fixed price for your procedure as well as explain the breakdown of their fee structure. It is always best to find a doctor and hospital which you are comfortable with and feel will provide the best surgery and care for you. If after the initial consultation you do not feel happy with either the service or price, continue your search until you feel secure with a surgeon of your choice.
The cost of nose reshaping can also depend on what kind of surgery you are looking for, for example it will be cheaper for the surgeon to adjust just the cartilage of the nose than the bone as well. These aspects of the surgery, your requirements and expectations, should be thoroughly discussed in the initial consultation with the doctor to ensure both the desired outcome and an accurate price quotation.
---
« Rhinoplasty ("Nose Job") on the NHS Booking an Appointment for Rhinoplasty ("Nose Job") »
RHINOPLASTY INFORMATION
COSMETIC SURGERY
UK HEALTH CENTRES
SELECT A LOCATION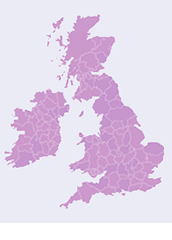 UK Health Centre