Rhinoplasty Stockport
Rhinoplasty is one of the most popular cosmetic surgery procedures in the UK. Many people are unhappy with the shape or size of their nose and what is commonly known as a "nose job," can help give people the confidence that they need. There are various types of Rhinoplasty including minor alterations to the bridge of the nose, to reducing the overall size of the nose to ethnic rhinoplasty.
If you are considering Rhinoplasty and would like more information, complete the form on the right hand side, with a brief message. An advisor will answer any questions that you have and you can book a free consultation.
Clinics offering Rhinoplasty can be found across the country including in Stockport (or local to Stockport). If you would like to book an appointment for Rhinoplasty, choose a clinic from the list below.
Rhinoplasty in Stockport & near Stockport
« ADD YOUR CLINIC »
39 St Petersgate
Stockport
Cheshire
SK1 1DH
Tel: 0161 475 0930
Details: At Court House Clinics the latest methods are used to adjust specific features of your nose to adjust its shape during a rhinoplasty surgery. The aim is to deliver a nose that you want, but that also fits in well with your features to give a natural and seamless look. Rhinoplasties can also be an invaluable procedure when it comes to treating breathing defects that can be a consequence of, for example, birth defects or injury. Regardless of what drives your rhinoplasty, you can be confident that Court House Clinic provides an excellent service to meet your requirements.
---
RHINOPLASTY INFORMATION
COSMETIC SURGERY
UK HEALTH CENTRES
SELECT A LOCATION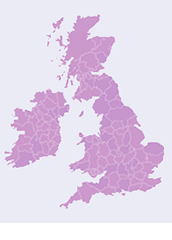 UK Health Centre