Long Term Effects of Facelift Surgery
Physical Benefits Facelift Surgery
Facelift surgery does not turn back time, but it does create a more youthful appearance. The face is rejuvenated by reduced fat deposits, tightened and realigned muscle and skin that is taut and smooth.
Of course, the physical changes depend on which facelift procedure you went with and the condition of your face beforehand. If your face was quite aged and you had a more invasive procedure, such as the traditional facelift then your face is likely to look startlingly youthful: jowls or sagging cheeks will be tight and defined; under-eye bags will be smoothed; and facial wrinkles will be a thing of the past.
If you are younger or you need only a small amount of facial rejuvenation the effects of surgery may be less noticeable. This is no bad thing, because it means people will not know that you have had cosmetic work done; instead, they may think that you have lost weight. What a facelift does when you need less work done is reduce the amount of ageing you show in the future; fat and tissue has been removed and strengthened in preparation for ageing.
Satisfaction & Mental Health
Your satisfaction with your youthful looks can significantly increase mental health. Being happy with your looks gives you a confidence that seeps into areas that you did not know you were unhappy with. Your professional and personal life can both improve: confidence in your looks can make you confident at work and it can make you socially confident.
---
« Problems after Facelift Surgery How Long Facelift Surgery Lasts »
FACELIFT INFORMATION
COSMETIC SURGERY
UK HEALTH CENTRES
SELECT A LOCATION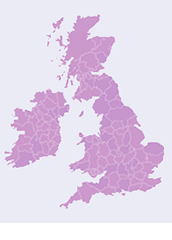 UK Health Centre