Should I have Hair Transplant Surgery Abroad?
Having cosmetic surgery abroad is a very popular option, with patients cashing in on cheaper prices, or looking for new techniques that might not be available or might be very costly within the UK. Generally speaking hair transplant surgery is around a third cheaper abroad than in the UK, although exact prices do vary from country to country.  When having surgery abroad there are some serious considerations to make. 
Check the credentials and training of the surgeon who will be performing your hair transplant.
Think about the possibility of needing further treatments.  It will be easier to access this within the UK, but the shorted distance you travel for your hair transplant, the easier it will be to return.
Have a consultation within the UK, either with your GP or with a dermatologist specialist before going abroad for the surgery
Finding someone who has had the treatment there already to discuss the clinic and surgeon.
Many companies are now specialising in holidays that include cosmetic treatments abroad.  They will arrange for your flights, accommodation and surgery for a price.  For example one quote for the surgery, flights and accommodation for a hair transplant in Tunisia cost £1600. 
---
HAIR LOSS INFORMATION
UK HEALTH CENTRES
SELECT A LOCATION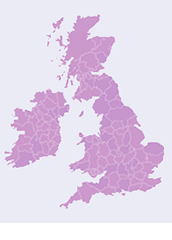 UK Health Centre