Tiger Woods' Wife Suffers Hair Loss
Wednesday 25th August 2010
Elin Nordegren has revealed that she has suffered hair loss since discovering that her husband, golfer Tiger Woods, was a serial adulterer who had strayed multiple times over the course of their marriage.
Speaking for the first time regards the fall-out from her husband's infidelities, in an exclusive interview to People Magazine, Elin disclosed that the revelations had left her feeling embarrassed, betrayed and grieving over the loss of her marriage – the stress of which have caused the blonde beauty to suffer dramatic weight and hair loss.
Friends of the star have told the magazine that they hope that the couple's divorce will now allow Elin to move on and recover from the shock and grief of the couple's very public split.
Hair loss can often occur as a reaction to periods of intense stress that trigger hormonal changes and imbalances in the body – but can, and should, resolve itself in time.
---
HAIR LOSS INFORMATION
UK HEALTH CENTRES
SELECT A LOCATION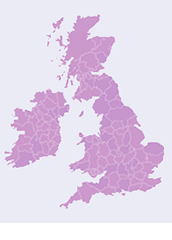 UK Health Centre