Bad Breath with Dentures
Dentures are a common cause of bad breath. The same bacteria that build up on real teeth can also build up on dentures, and the sulphur compounds that cause bad breath are produced by these bacteria. The solution is fairly simple and preventative: always clean your dentures regularly and remember to clean your tongue and gums every time you take out your dentures. The size of the bristles of a toothbrush are much larger than the tiny pores in the dentures that bacteria can grow in, and sometimes micro particles of food can become lodged in areas that are hard to clean properly with a brush so you may wish to cleanse your dentures chemically as well. There are plenty of products to add to the water you soak them in that will clean them. If this is a persistent problem for you you might want to use an ultrasonic cleansing unit for your dentures. The vibrations rid your dentures of any bacteria to provide an extensive mechanical clean. If you remove these odour-producing bacteria and the tiny food particles that they thrive on they can not reproduce and the odour should be eliminated.
Visit your Dentist
If you have any problems with your denture, no matter how small, go and see your dentist or denturist. Even if the problem does not require any adjustment to your denture your dentist or denturist should be able to give you professional advice on preventative measures and home solutions to your problems.
---
Guide to Dentures
DENTISTRY INFORMATION
UK HEALTH CENTRES
SELECT A LOCATION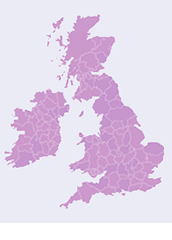 UK Health Centre