Hair Transplants in Belgium
<
Background
Famous for its food, drink and beautiful architecture, Belgium is a frequent choice for many travellers and holiday-makers. Belgium's diverse culture is mirrored in and influenced by the fact that it is multilingual. French, Flemish and German are the official main languages in Belgium, however English is often regarded as the fourth given the amount of residents who speak it.
How to get to Belgium
There are flights scheduled frequently which can be found starting very cheaply. The best deals will usually be on flights departing from London airports and arriving in Brussels, Belgium's capital. Flying is a very convenient, quick way to travel to Belgium with flights departing from London lasting approximately only one hour. Obviously, be wary of any exceptionally cheap flights as there tend to be tens, or sometimes hundreds, of pounds' worth of hidden costs as you proceed to booking.
You can also get to Belgium by ferry, which may be a better option for you if you think you may need a car while you are over there. You can research and book ferries from England to Belgium online.
Another way to get your car to Belgium with you is to take the Eurotunnel and then drive. Fares start from around £50 including a car, though be aware that this is based upon early booking and travelling off-peak. Go online for more information.
Accommodation in Belgium
There are various options available to you when finding somewhere to stay in Belgium. There are plenty of hotels, especially in the larger cities such as Brussels. To ensure that you are not disappointed with your chosen hotel check the reviews on the internet prior to going. Similarly, if it has a shield then it means that it is a hotel that the Belgian Tourist Office has approved of as meeting certain official standards.
If you are looking for something cheaper to offset the cost of your surgery slightly then there are youth hostels all over Belgium. In French-speaking Belgium there is a company called Les Auberges de Jeunesse and you can browse the locations of their hostels online. If you have chosen to stay in Flanders, go online for the equivalent youth hostel association Vlaamse JeugdHerbergen.
If you are combining your surgery with a holiday then it is possible to find some more out of the way, rustic accommodation in the Belgian countryside. Though perhaps an unpalatable choice of holiday for some, you can stay in a farm house and help with the day to day work on the farm. The majority of these can be found in the Ardennes and the Polders.
Travelling around Belgium
Travelling by train is quick, easy and affordable in Belgium. The ticketing process can, however, confuse some travellers. The travel passes available tend to be better than buying individual tickets. Booking in advance or check train times and destinations can be done online.
On balance it is easier to get around by train. If however that is not an option for you, or you prefer to go by bus, there is a good bus network available. The south of Belgium's (the French-speaking area) domestic bus company is TEC. For bus services in the Flemish-speaking north you want De Lijn.
Other considerations
Belgium is a frequent choice for UK citizens to go to for hair transplant surgery. It is close so flying there is cheap and quick. The surgery offered in Belgium tends to be cheap and of a high quality. It is common to find treatments offered there at around 50% less than similar treatments in Britain. Not only this, but Belgium's secondary infection rate average is under 0.5%. In comparison Britain's is around 10%. As a result of this statistic and the standard of its healthcare in general, Belgium also recently came first (out of 175 countries surveyed) in The World Markets Research Centre's study into the best country for medical care. It is also likely that the staff will speak English fluently.
Hair Transplant Techniques used in Belgium
There are various different techniques used in hair transplantation. Which you opt for will depend upon the nature of your hair loss and the advice of your specialist.
Strip Treatment
Strip treatment, or FUT (Follicular Unit Transplant), has been the most common technique for the treatment of hair loss for a long time, and continues to be a popular choice. It is particularly good for those who suffer from advanced thinning. This is because it can be done with comparatively little inconvenience and it allows maximum hair coverage, although you will be left with a subtle scar line. A strip of hair is removed from the back and side of your head, leaving this scar covered by existing hair unless your hair is shaved very close. The follicles removed are then transplanted subtly onto the areas you want treated.
FUE
Follicular Unit Extraction (FUE) is a good technique for those who have minimal thinning, or if you have undergone procedures previously and your donor is damaged or impaired. FUE facilitates the removal of hair in areas that Strip treatment does not. FUE involves small clusters of hair (approximately 1-4 hairs) being very slowly and precisely removed. In this way it is often possible to complete this procedure without causing any scarring, although it cannot be guaranteed. For this treatment to be effective, you will usually have to have your head completely shaved. This facilitates the precision required for the extractions to take place.
Combination Treatments
If you require either a repair procedure (from a previous treatment that was done badly) or Body Hair Follicular Unit Extraction (BHFUE) then a combination of these treatments may be used. The time taken and potential scarring caused would vary depending upon your individual case.
After-care
In the case of all of these techniques, it is important that you speak to your specialist about the necessary after-care to ensure you are pleased with the results of your surgical procedure.
---
Hair Transplant Surgeons in Belgium »
Guide to Hair Transplants Abroad
HAIR LOSS INFORMATION
UK HEALTH CENTRES
SELECT A LOCATION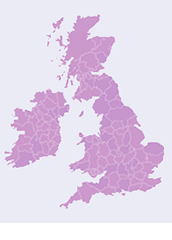 UK Health Centre