Liposuction Birmingham
Liposuction is one of the most popular cosmetic surgery procedures in the UK. Liposuction is not suitable for treating obesity or for losing weight, but is used to remove body fat in almost any part of the body. The most commonly treated areas are the thighs and stomach (abdomen).
There are various types of liposuction surgery including laser liposuction and VASER techniques that offer body fat removal in a minimally invasive procedure with faster recovery. Alternatively, liposculpture and body contouring change the contours of your body or face and are suitable for both men and women.
If you are considering liposuction and would like more information, complete the form on the right hand side, with a brief message. An advisor will answer any questions that you have and you can book a free consultation.
Clinics offering liposuction can be found across the country including in Birmingham (or local to Birmingham). If you would like to book an appointment for liposuction, choose a clinic from the list below.
Liposuction in Birmingham & near Birmingham
« ADD YOUR CLINIC »
22 Somerset Road
Edgbaston
Birmingham
West Midlands
B15 2QQ
Tel: 0121 456 2000
Details: A staple surgery in the world of body reshaping is liposuction, a relatively simple procedures that restores slimness and body contours by removing fat that obscures the shape of your body and just won't shift. This vastly improves quality of life, and you will be surprised by the amazing results that can be achieved through liposuction. The Edgbaston Hospital provides liposuction as part of its repertoire of cosmetic treatments.
Priory Road
Edgbaston
Birmingham
West Midlands
B5 7UG
Tel: 0121 440 2323
Details: Of the Priory Hospital's many superb cosmetic surgical offerings, liposuction is one that is both extremely popular and successful. A procedure that is simple in concept, an appropriately qualified surgeon manipulates a hollow cannula linked to a vacuum pump to suction (or aspirate) fat cells from areas like the head, neck, abdomen, and thighs. The results are visible once post-operative swelling goes down and soon you will be slimmer than ever.
36 Union Street
2nd Floor, City Centre
Birmingham
West Midlands
B2 4SR
Tel: 0121 616 2900
Details: Liposuction dates back to the 1970s and is a procedure designed to remove fat that is otherwise difficult to target through conventional lifestyle changes like diet and exercise. The surgery removes fat from areas like the hips and neck where it most compromises your appearance and confidence. For some patients your surgeon might recommend the use of a gastric balloon to reduce your weight before proceeding with the liposuction. The surgery has proven to be very successful over the years, and so what the Court House Clinic offers is an opportunity to change safely and effectively.
Concorde House
Trinity Park
Solihull
Birmingham
West Midlands
B37 7UQ
Tel: 0845 230 1700
Details: Linia clinics like the one at Bromsgrove make use of an advanced technique called soft liposculpture, which targets and removes fat at different layers by loosening fat cells through loosening solutions. What this achieves is the great results of liposuction, but without the unwanted bruising and swelling that often follow from the surgery. After the surgery itself, a deep tissue massage is provided to achieve what is called 'liporedistribution', which yields smoother results and minimises swelling again.
Little Aston Hall Drive
Little Aston
Sutton Coldfield
Birmingham
West Midlands
B74 3UP
Tel: 0844 335 6126
Details: There is nothing more frustrating than dieting and exercising for ages but failing to shift some last stubborn reserves of fat. Liposuction is not an alternative to losing weight in a healthy manner, instead it is a means by which your body can be sculpted by surgical means.
Little Aston Hall Drive
Little Aston
Sutton Coldfield
Birmingham
West Midlands
B74 3UP
Tel: 08000 46 1000
Details: Liposuction is a body sculpting surgery that gives many people across the world an opportunity to obtain the body of their dreams. Men and women alike can benefit from this surgery, which is performed by specialists at SurgiCare who are able to work with your individual body type to render the best visual results.
50 Frederick Road
Edgbaston
Birmingham
West Midlands
B15 1HN
Tel: 08000 46 1000
Details: Cosmetic surgeries are a very popular method of improving the appearance and feel of your body. These can fall into two categories, both of which are offered at SurgiCare's Birmingham Clinic, weight loss surgeries and liposuction. Liposuction is more of a refinement process, which targets pockets of fat that are otherwise difficult to remove. SurgiCare provide the cutting edge Vaser Lipo method, a technique which makes liposuctions more effective than ever with minimum side effects (some post-surgical bruising and swelling).
25 Calthorpe Road
Edgbaston
Birmingham
B15 1RP
Tel: 0800 085 4984
Details: Consultations and non-surgical treatments.
Stoney Lane
Bromsgrove
Birmingham
B60 1LY
Tel: 0845 762 6727
Details: The Hospital Group is sincere in its claim that it utilises only the most advanced techniques and technologies to apply its surgeries, and the best evidence of this is their use of Vaser Lipo, a superior variation on the traditional liposuction technique that has already changed so many lives in recent years. Vaser Lipo dissolves fat prior to its removal by using ultrasound energy, thereby preparing fat cells for a smoother extraction that leaves much less swelling and bruising after surgery.
173 Knightlow Road
Harborne
Birmingham
B17 8PY
Tel: 0121 429 2233
Details: The Private Clinic's continuing dedication to providing the latest and most advanced treatments in all avenues for its patients means that they offer a more sophisticated form of fat removal, Vaser Liposuction. This method of liposuction is effective, convenient, and carries with it a minimum of post-operative bruising and swelling. In this it exceeds traditional liposuction, providing all the benefits of liposuction for anyone looking to achieve a new level of slimness.
38 Highfield Road
Edgbaston
Birmingham
West Midlands
B15 3ED
Tel: 0800 655 6406
Details: A liposuction can change your body for the better, particularly if you have a BMI of under 28 and are just looking to trim some pesky deposits of fat which you can't seem to get rid of. Liposuctions are in fact surgeries that are specifically geared towards this end, and are an effective and safe method of recontouring your body and giving you unprecedented slimness.
---
LIPOSUCTION
COSMETIC SURGERY
UK HEALTH CENTRES
SELECT A LOCATION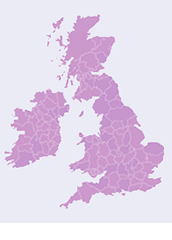 UK Health Centre