Liposuction Leeds
Liposuction is one of the most popular cosmetic surgery procedures in the UK. Liposuction is not suitable for treating obesity or for losing weight, but is used to remove body fat in almost any part of the body. The most commonly treated areas are the thighs and stomach (abdomen).
There are various types of liposuction surgery including laser liposuction and VASER techniques that offer body fat removal in a minimally invasive procedure with faster recovery. Alternatively, liposculpture and body contouring change the contours of your body or face and are suitable for both men and women.
If you are considering liposuction and would like more information, complete the form on the right hand side, with a brief message. An advisor will answer any questions that you have and you can book a free consultation.
Clinics offering liposuction can be found across the country including in Leeds (or local to Leeds). If you would like to book an appointment for liposuction, choose a clinic from the list below.
Liposuction in Leeds & near Leeds
« ADD YOUR CLINIC »
2 Leighton Street
Leeds
West Yorkshire
LS1 3EB
Tel: 0113 388 2000
Details: Liposuctions tend to have permanent effects as in adults once a fatty deposit is removed, it tends not to return. Which means that a liposuction is really a one off, leaving you slimmer and more contoured than ever before, and all you have to do to maintain that shape is be healthy! At Nuffield Health this surgery is made more accessible than ever in a conveniently located facility where it is available for an extremely competitive price and on finance plans.
Jackson Avenue
Roundhay
Leeds
West Yorkshire
LS8 1NT
Tel: 0113 218 5977
Details: Spire Leeds Hospital has both the surgeons and facilities necessary to perform a great liposuction procedure. This surgery requires a skilled surgeon to insert and manipulate a hollow tube called a cannula which is used to suck out fat cells. At Spire Leeds Hospital you can be confident in the fact that your surgeon will be using the latest equipment and techniques to perform this surgery.
Methley Lane
Methley
Leeds
West Yorkshire
LS26 9HG
Tel: 01977 518518
Details: Liposuctions at Spire Methley Park Hospital can restore even proportions by removing deposits of fat that lie in places which most affect your body shape. Liposuction tends to be most successful on people who have tried losing this weight through diet and healthy exercise, this means that removing these stubborn bits of fat will dramatically alter your contours and slim you down to great effect.
1 Albion Place
Leeds
Yorkshire
LS1 6JL
Tel: 08000 46 1000
Details: While not a weight loss surgery, liposuctions are a form of fat removal aiming to specifically target pockets or deposits of fat in your thighs, chin, belly, and other places to give you a sleek physique with which you will undoubtedly be pleased.
38a Park Square North
Leeds
Yorkshire
LS1 2NY
Tel: 0800 085 4984
Details: Consultations and non-surgical treatments.
34 Albion Place
Leeds
LS1 6JH
Tel: 0845 762 6727
Details: Consultations, non-surgical treatments, and after-care.
45 Park Square North
Leeds
LS1 2NP
Tel: 0800 599 9911
Details: Liposuction has granted men and women the opportunity to change their body and self-image for years, and The Private Clinic's Vaser Lipo offering brings this fantastic treatment to Leeds in a manner that is more effective and safe than ever before.
414-418 Harrogate Road
Moortown
Leeds
Yorkshire
LS17 6DN
Tel: 0800 655 6406
Details: Liposuction are so popular because they can alleviate the frustration that comes with being unable to shift particularly stubborn and irksome deposits of fat. This comes down to biology, and most adults have certain areas of fat which just hang around, despite our best efforts. Fortunately liposuction has provided women and men worldwide with a means by which to get rid of rebellious fat.
---
LIPOSUCTION
COSMETIC SURGERY
UK HEALTH CENTRES
SELECT A LOCATION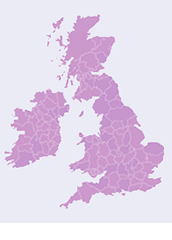 UK Health Centre