Liposuction Liverpool
Liposuction is one of the most popular cosmetic surgery procedures in the UK. Liposuction is not suitable for treating obesity or for losing weight, but is used to remove body fat in almost any part of the body. The most commonly treated areas are the thighs and stomach (abdomen).
There are various types of liposuction surgery including laser liposuction and VASER techniques that offer body fat removal in a minimally invasive procedure with faster recovery. Alternatively, liposculpture and body contouring change the contours of your body or face and are suitable for both men and women.
If you are considering liposuction and would like more information, complete the form on the right hand side, with a brief message. An advisor will answer any questions that you have and you can book a free consultation.
Clinics offering liposuction can be found across the country including in Liverpool (or local to Liverpool). If you would like to book an appointment for liposuction, choose a clinic from the list below.
Liposuction in Liverpool & near Liverpool
« ADD YOUR CLINIC »
Prem House
2 Park Road
Crosby
Liverpool
Merseyside
L22 3XF
Tel: 0800 1958 784
Details: There is nothing more frustrating than behaving yourself by dieting and exercising, only to find that certain deposits of fat in and around your body refuse to budge. Fret not however, the answer is simpler than you think. Modern technology allows for liposuction, a process by which fat is removed from under the skin by means of a hollow tube called a cannula. The result? The slimness you want and a drastically improved body shape.
Lower Lane
Liverpool
Merseyside
L9 7AL
Tel: 0151 257 6700
Details: Well located within Liverpool, The Sefton Hospital offers a range of different popular cosmetic surgeries of the face and body. Of the latter, liposuctions remain one of the most sought after surgeries both in the UK and worldwide. Anyone who has had a liposuction can tell you why, the procedure can completely alter your appearance should you wish it, or just make minor tweaks to give you the body that you want and will be happy with.
57 Greenbank Road
Liverpool
L18 1HQ
Tel: 0151 522 1826
Details: Liposuction is, simply put, the surgical removal of stubborn fat deposits from specific areas of the body. These areas are the neck, chin, waist, thighs, lower legs, buttocks, and chest. What a liposuction at Spire Liverpool Hospital offers is a slimmer body that is more shapely and contoured than ever before.
20 Knight Street
Liverpool
L1 9DS
Tel: 0151 669 1114
Details: Fat has an irksome way of lingering around where it is least wanted. This can be exceptionally annoying if you lead a healthy lifestyle and are close to having the body of your dreams. A liposuction is a tried method of removing pesky and stubborn fat deposits in target parts of your anatomy like your abdomen, thighs, and neck.
88 Rodney Street
Liverpool
L1 9AR
Tel: 08000 461000
Details: Consulting centre.
St. John's Centre
66 Houghton Street
Liverpool
L1 1LR
Tel: 08000 12 10 12
Details: Not listed.
18 Rodney Street
Liverpool
L1 2TQ
Tel: 0800 085 4984
Details: Consultations and non-surgical treatments.
19 Rodney Street
Liverpool
L1 9EH
Tel: 0845 762 6727
Details: Consultations, non-surgical treatments, and after-care.
1 Kenilworth Road
Crosby
Liverpool
L23 3AD
Tel: 0800 655 6406
Details: To remove excess fat by way of a liposuction, a fine hollow tube called a cannula is carefully inserted into a minute and inconspicuous surgical incision, where it is then used to suction away fat cells from its target location. While where fat collects varies hugely from individual to individual, the typical targets for a liposuction surgery are the thighs, abdomen, chin, neck, and lower legs.
---
LIPOSUCTION
COSMETIC SURGERY
UK HEALTH CENTRES
SELECT A LOCATION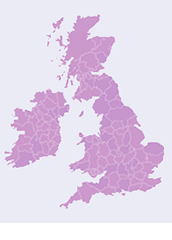 UK Health Centre