Liposuction Milton Keynes
Liposuction is one of the most popular cosmetic surgery procedures in the UK. Liposuction is not suitable for treating obesity or for losing weight, but is used to remove body fat in almost any part of the body. The most commonly treated areas are the thighs and stomach (abdomen).
There are various types of liposuction surgery including laser liposuction and VASER techniques that offer body fat removal in a minimally invasive procedure with faster recovery. Alternatively, liposculpture and body contouring change the contours of your body or face and are suitable for both men and women.
If you are considering liposuction and would like more information, complete the form on the right hand side, with a brief message. An advisor will answer any questions that you have and you can book a free consultation.
Clinics offering liposuction can be found across the country including in Milton Keynes (or local to Milton Keynes). If you would like to book an appointment for liposuction, choose a clinic from the list below.
Liposuction in Milton Keynes & near Milton Keynes
« ADD YOUR CLINIC »
The Saxon Clinic
Chadwick Drive
Eaglestone West
Milton Keynes
Buckinghamshire
MK6 5LR
Tel: 01844 21 4362
Details: Fatty tissue can be a nagging nuisance that just won't go away. That's why so many people are opting for liposuction, a simple and straightforward procedure that streamlines your body, restoring it to its natural fat free contours. The procedure typically involves the use of a hollow needle, called a cannula, to suction fat in areas prone to becoming fatty that are hard to otherwise change like the neck, thighs, and abdomen.
Chadwick Drive
Saxon Street
Milton Keynes
Buckinghamshire
MK6 5LR
Tel: 01908 665 533
Details: Two top of the range operating theatres at The Saxon Clinic are at your disposal should you choose to opt for a liposuction surgery. What does this surgery achieve? For many liposuction can offer a new lease of life because of its considerable and dramatic effects on both your appearance and quality of life. Liposuction, the surgical removal of excess fat cells, is a great and convenient means by which to lose weight that otherwise doesn't seem to be susceptible to the effects of diet and exercise.
Vive Life Care
Smeaton Close Blakelands
Milton Keynes
Buckinghamshire
MK14 5HR
Tel: 01908 334200
Details: Liposuctions have been part of Vive Life Care's offerings for some time, and they deliver the procedure with the professionalism and skill for which Vive Life Care's reputation as a cosmetic service provider has been developed.
Chadwick Drive
Saxon Street
Milton Keynes
Buckinghamshire
MK6 5LR
Tel: 0800 655 6406
Details: You can receive the best of an assortment of different procedures at the Milton Keynes Transform Cosmetic Surgery Clinic. So choosing to come to the clinic for a liposuction surgery means that you can expect an expert service that delivers great results.
---
LIPOSUCTION
COSMETIC SURGERY
UK HEALTH CENTRES
SELECT A LOCATION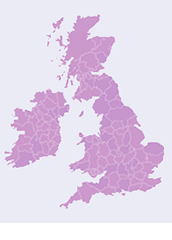 UK Health Centre