Liposuction Norwich
Liposuction is one of the most popular cosmetic surgery procedures in the UK. Liposuction is not suitable for treating obesity or for losing weight, but is used to remove body fat in almost any part of the body. The most commonly treated areas are the thighs and stomach (abdomen).
There are various types of liposuction surgery including laser liposuction and VASER techniques that offer body fat removal in a minimally invasive procedure with faster recovery. Alternatively, liposculpture and body contouring change the contours of your body or face and are suitable for both men and women.
If you are considering liposuction and would like more information, complete the form on the right hand side, with a brief message. An advisor will answer any questions that you have and you can book a free consultation.
Clinics offering liposuction can be found across the country including in Norwich (or local to Norwich). If you would like to book an appointment for liposuction, choose a clinic from the list below.
Liposuction in Norwich & near Norwich
« ADD YOUR CLINIC »
77 Newmarket Road
Norwich
Norfolk
NR2 2HW
Tel: 0845 230 1700
Details: While one of the main issues of conventional liposuction is the swelling and discomfort that follows surgery, a refinement of the surgery as performed by Linia Healthcare minimises these post-surgical discomforts. How? By using solutions that dissolve fat cells to make their removal easier, and by performing a 'liposredistribution' deep massage. What this means is that you can reap all the benefits of liposuction without the unwanted downsides!
Old Watton Road
Colney
Norwich
Norfolk
NR4 7TD
Tel: 01603 255 614
Details: Spire Norwich Hospital is proud to offer an excellent liposuction surgery onsite. This popular procedure will remove fat from specific areas to redefine the contours of your body. These areas tend to include the abdomen, buttocks, neck, and thigh, and the skilled removal of fat from these areas can and will achieve remarkable results.
14 Thorpe Road
Norwich
NR1 1RY
Tel: 0845 762 6727
Details: Consultations, non-surgical treatments, and after-care.
---
LIPOSUCTION
COSMETIC SURGERY
UK HEALTH CENTRES
SELECT A LOCATION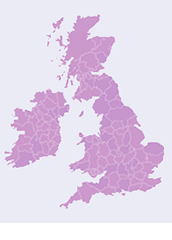 UK Health Centre