Liposuction Orpington
Liposuction is one of the most popular cosmetic surgery procedures in the UK. Liposuction is not suitable for treating obesity or for losing weight, but is used to remove body fat in almost any part of the body. The most commonly treated areas are the thighs and stomach (abdomen).
There are various types of liposuction surgery including laser liposuction and VASER techniques that offer body fat removal in a minimally invasive procedure with faster recovery. Alternatively, liposculpture and body contouring change the contours of your body or face and are suitable for both men and women.
If you are considering liposuction and would like more information, complete the form on the right hand side, with a brief message. An advisor will answer any questions that you have and you can book a free consultation.
Clinics offering liposuction can be found across the country including in Orpington (or local to Orpington). If you would like to book an appointment for liposuction, choose a clinic from the list below.
Liposuction in Orpington & near Orpington
« ADD YOUR CLINIC »
Bucks Cross Road
Chelsfield
Orpington
Kent
BR6 7RG
Tel: 01689 877855
Details: Unwanted fat is a nuisance, and one that can be harder to shift that we might expect. Liposuctions fortunately provide a solution to this, and thereby a remedy for any feelings of self-consciousness that fat can cause. A procedure regularly conducted at Chelsfield Park Hospital and at other BMI Healthcare providers across the country, liposuction provides great results in terms of reshaping your body and restoring your self-esteem. Moreover the results tend to be permanent in that once fat has been surgically removed from a target area, it seldom returns.
Princess Royal University Hospital
Farnborough Common
Orpington
Kent
BR6 8ND
Tel: 01689 863739
Details: Bromley Hospital offers liposuctions at competitive rates and at a modern, comfortable, and reputable facility. A liposuction can achieve un-paralleled results in the field of body reshaping as it involves the strategic removal of unwanted deposits of fat from key locations which affect the contours of your body and perhaps your self-assurance.
---
LIPOSUCTION
COSMETIC SURGERY
UK HEALTH CENTRES
SELECT A LOCATION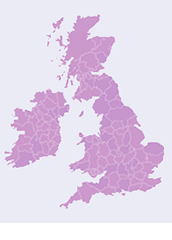 UK Health Centre