Liposuction Peterborough
Liposuction is one of the most popular cosmetic surgery procedures in the UK. Liposuction is not suitable for treating obesity or for losing weight, but is used to remove body fat in almost any part of the body. The most commonly treated areas are the thighs and stomach (abdomen).
There are various types of liposuction surgery including laser liposuction and VASER techniques that offer body fat removal in a minimally invasive procedure with faster recovery. Alternatively, liposculpture and body contouring change the contours of your body or face and are suitable for both men and women.
If you are considering liposuction and would like more information, complete the form on the right hand side, with a brief message. An advisor will answer any questions that you have and you can book a free consultation.
Clinics offering liposuction can be found across the country including in Peterborough (or local to Peterborough). If you would like to book an appointment for liposuction, choose a clinic from the list below.
Liposuction in Peterborough & near Peterborough
« ADD YOUR CLINIC »
Milton Way
South Bretton
Peterborough
Cambridgeshire
PE3 9AQ
Tel: 01733 261717
Details: Liposuction is used to remove areas of excess fat using a suction device. Often this is used when a patient has found weight loss difficult through diet and exercise and may affect their self confidence in their appearance.'Fitzwilliam'Hospital'places high priority on providing patients with complete discretion and professionalism throughout their care and'treatment at the Hospital, led by highly qualified consultants. In addition to Liposuction the patient may want to consider the other weight loss options and weight loss surgery that'Fitzwilliam'Hospital'can offer, such as the gastric band.'
Bretton Health Care
Rightwell East
Bretton
Peterborough
PE3 8DT
Tel: 0845 230 1700
Details: Liposuctions are commonly performed surgeries in the UK, and at Linia clinics this procedure is refined to optimise results and minimise the unwanted side effects of the surgery, like swelling and bruising. By dissolving fat before using a fine hollow cannula to suction it out, these nuisances are reduced, and by also providing a deep tissue massage post-surgery you are spared a lot of the discomfort that liposuction can involve.
---
LIPOSUCTION
COSMETIC SURGERY
UK HEALTH CENTRES
SELECT A LOCATION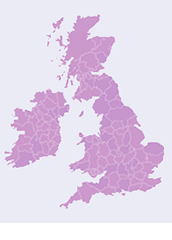 UK Health Centre