Liposuction Redbridge
Liposuction is one of the most popular cosmetic surgery procedures in the UK. Liposuction is not suitable for treating obesity or for losing weight, but is used to remove body fat in almost any part of the body. The most commonly treated areas are the thighs and stomach (abdomen).
There are various types of liposuction surgery including laser liposuction and VASER techniques that offer body fat removal in a minimally invasive procedure with faster recovery. Alternatively, liposculpture and body contouring change the contours of your body or face and are suitable for both men and women.
If you are considering liposuction and would like more information, complete the form on the right hand side, with a brief message. An advisor will answer any questions that you have and you can book a free consultation.
Clinics offering liposuction can be found across the country including in Redbridge (or local to Redbridge). If you would like to book an appointment for liposuction, choose a clinic from the list below.
Liposuction in Redbridge & near Redbridge
« ADD YOUR CLINIC »
Roding Lane South
Redbridge
Essex
IG4 5PZ
Tel: 020 8551 1100
Details: Liposuctions are only one of many means by which your appearance can be altered as you want it to be. A liposuction targets specific fat deposits in places like your thighs, waist, and neck to streamline your body and give it a level of slimness that often healthy living alone can't achieve. These results can be maintained indefinitely if you carry on eating and exercising right as fat tends not to return to suctioned areas unless you put on lots of weight.
---
LIPOSUCTION
COSMETIC SURGERY
UK HEALTH CENTRES
SELECT A LOCATION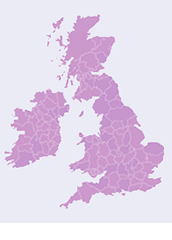 UK Health Centre