Liposuction Sheffield
Liposuction is one of the most popular cosmetic surgery procedures in the UK. Liposuction is not suitable for treating obesity or for losing weight, but is used to remove body fat in almost any part of the body. The most commonly treated areas are the thighs and stomach (abdomen).
There are various types of liposuction surgery including laser liposuction and VASER techniques that offer body fat removal in a minimally invasive procedure with faster recovery. Alternatively, liposculpture and body contouring change the contours of your body or face and are suitable for both men and women.
If you are considering liposuction and would like more information, complete the form on the right hand side, with a brief message. An advisor will answer any questions that you have and you can book a free consultation.
Clinics offering liposuction can be found across the country including in Sheffield (or local to Sheffield). If you would like to book an appointment for liposuction, choose a clinic from the list below.
Liposuction in Sheffield & near Sheffield
« ADD YOUR CLINIC »
312 Fulwood Road
Sheffield
South Yorkshire
S10 3BR
Tel: 01142 661 133
Details: What can a liposuction at BMI's Thornbury Hospital offer you? It is no exaggeration to say that it offers a new lease of life to many with what it can do for your appearance and health. A liposuction surgery of the quality offered at The Thornbury Hospital can guarantee a life changing experience, redefining your body as you see fit and conferring the many health and confidence benefits that having a slimmer physique you are happy with naturally provides.
The Manor House
260 Ecclesall Road South
Sheffield
S11 9PS
Tel: 0114 2361386
Details: Liposuction at the Cosmetic Surgery Specialists comes under their lipoplastic provision, and is often offered with liposculpture. Liposuction in itself is a surgery that removes fat tissue through the use of a traditional apparatus composed of a suction machine and a hollow tube called a cannula. Liposculpture is a modern alternative to this popular surgery, making use of much smaller cannulae to minimise swelling and bruising, and targeting fat closer to your skin's surface to yield the smoothest and most attractive results possible. Either service is available and a consultation with your surgeon will help to determine which method is best for you through an understanding of what you want to achieve. A successful liposuction procedure can yield a slim, toned body of your design with which you are certain to be pleased.
401 Sandygate Road
Sheffield
South Yorkshire
S10 5UB
Tel: 0114 263 0330
Details: Body contouring has always been an area of interest for men and women alike, and the liposuction surgery in particular is sought after for its reputation as a superb surgery that effectively and conveniently provides people with slimmer bodies.
5 Broomfield Road
Broomhill
Sheffield
S10 2SE
Tel: 0800 085 4984
Details: Consultations and non-surgical treatments.
York Street
Sheffield
S1 2AN
Tel: 0845 762 6727
Details: Consultations, non-surgical treatments, and after-care.
502 Eccleshall Road
Sheffield
Yorkshire
S11 8PY
Tel: 0800 655 6406
Details: The Sheffield Clinic is one of many brilliant facilities offering liposuctions under the Transform Cosmetic Surgery banner. You can expect super pre-, post-, and surgical care throughout your treatment as Transform are completely dedicated to ensuring that you are completely satisfied with your healthcare.
Beautie Spot
Handsworth Road
Handsworth
Sheffield
S13 9BX
Tel: 07562620471
Details: Strawberry laser lipo specialists offer the latest inch fat loss treatment from a popular laser lipo brand in the market.
---
LIPOSUCTION
COSMETIC SURGERY
UK HEALTH CENTRES
SELECT A LOCATION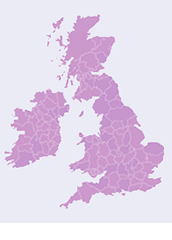 UK Health Centre