Consultation for Breast Enlargement (Breast Implants)
Before you make a firm decision about whether or not to go ahead with cosmetic surgery, be sure to arrange a consultation with a qualified surgeon. This gives you the chance to ask questions about the proposed procedure; what it entails, what are the risks involved and whether you are a suitable candidate.
You should also inquire about the surgeon's reputation and qualifications. A top professional will have no hesitation in disclosing his track record to put your mind at ease. The surgeon should be willing to openly discuss the potential complications of surgery and what methods of insertion and positioning of the implant he/she will undertake.
The surgeon will also go into detail about the preparations you need to take on before the date of the operation, what will happen on the day of the procedure, how long it will take and what you need to do during the recovery period.
Before you can have breast enlargements, the surgeon is likely to check your medical history and ask your reasons for desiring the cosmetic enhancements before agreeing to the operation. 
Visit your GP and ask him/her to recommend a reputable surgeon. You can directly approach a clinic that specialises in cosmetic procedures and arrange an appointment with a nurse counselor. After your first consultation with a surgeon, he/she will advise you to take your time and will probably initiate more meetings before you make a final decision. An experienced and qualified surgeon won't rush or force you to commit to anything.
The British Association of Aesthetics Plastic Surgeons and the General Medical Council will provide information on cosmetic surgeons in your area.
---
« Breast Enlargement (Breast Implants) Surgery on the NHS Breast Enlargement (Breast Implants) Surgeon »
BREAST ENLARGEMENT INFORMATION
COSMETIC SURGERY
UK HEALTH CENTRES
SELECT A LOCATION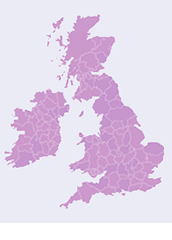 UK Health Centre