Breast Implants Birmingham
If you feel unhappy with the size or shape of your breasts, you may be considering breast implants. Larger, fuller breasts may make you feel more confident and give you the chance to dress how you want and feel good. There have been vast improvements in surgical methods and implant technology and the surgery is today more refined and advanced and offers greatly improved results.
Breast enlargement is becoming increasingly popular and there are many clinics throughout the country that can carry out this cosmetic surgery procedure. Clinics offering breast implants in Birmingham are listed below. Complete the form on the right hand side and an advisor will contact you and discuss your concerns and let you know if you are suitable for breast implant surgery.
Clinics Offering Breast Implants for Breast Enlargement in Birmingham
« ADD YOUR CLINIC »
22 Somerset Road
Edgbaston
Birmingham
West Midlands
B15 2QQ
Tel: 0121 456 2000
Details: When done by experienced surgical consultants like those at The Edgbaston Hospital, breast implants can look and feel amazing, doing wonders for your self-esteem, confidence, and appearance. The Edgbaston Hospital follows BMI Healthcare's policy of only employing practicing NHS consultants with membership of the Royal College and relevant cosmetic surgery councils. This ensures that any treatment you receive under the hospital's roof is at the hands of someone able to give you the results you want to achieve.
Priory Road
Edgbaston
Birmingham
West Midlands
B5 7UG
Tel: 0121 440 2323
Details: 10 consultant surgeons bring their expertise to The Priory Hospital, including consultant plastic and reconstructive surgeons Mrs. Chien Kat and Mr Jonathan Staiano. One of the most popular procedures these surgeons perform is the breast implant surgery which can yield fantastic results. A few weeks after an initial consultation during which your aims are discussed, the surgery can be completed in under an hour, after which the fantastic facilities at The Priory Hospital are at your disposal for your recovery.
36 Union Street
2nd Floor, City Centre
Birmingham
West Midlands
B2 4SR
Tel: 0121 616 2900
Details: As one of the most commonly done cosmetic procedure in the UK, the breast enlargement surgery is a popular service regularly conducted at the Court House Clinic in Birmingham. The surgery can offer improved self-confidence, giving women unhappy with the shape or size of their breasts an opportunity to make the change they want. Surgeons at the Court House Clinics aim to provide the most natural looking breast implants possible by making use of implants that best suit your body and its shape. These implants can be either rounded or tear shaped, and each type has its own distinct advantages that might suit your body better.
Concorde House
Trinity Park
Solihull
Birmingham
West Midlands
B37 7UQ
Tel: 0845 230 1700
Details: Linia in Birmingham believe in enhancing your existing features rather than completely transforming you. Their breast implant surgery is part of this philosophy, and skilled surgeons will discuss how best to use silicone implants to augment what you already have and thereby enhance your femininity.
Little Aston Hall Drive
Little Aston
Sutton Coldfield
Birmingham
West Midlands
B74 3UP
Tel: 0844 335 6126
Details: A breast implant surgery as offered by Spire Little Aston Hospital is provided by consultant surgeons who have chosen to work at the hospital because of its reputation and facilities. The availability of excellent on-site equipment and staff makes a surgeon's life that much easier because he or she can provide the best surgery possible. Breast implant surgeries are regularly performed at Spire Little Aston Hospital, and if you are interested in pursuing the procedure, then a consultation can be arranged at your convenience.
Little Aston Hall Drive
Little Aston
Sutton Coldfield
Birmingham
West Midlands
B74 3UP
Tel: 08000 46 1000
Details: SurgiCare Birmingham is pleased to bring the many benefits of their prestigious breast implant surgery to the communities of Birmingham and the midlands. A simple surgery with nonetheless remarkable ramifications, a breast implant surgery has been providing women across the world with the busts they want in a manner that is safe, friendly, and supportive.
50 Frederick Road
Edgbaston
Birmingham
West Midlands
B15 1HN
Tel: 08000 46 1000
Details: Advances in technologies and techniques have made breast surgeries safer, simpler, and more effective than ever, and from SurgiCare Birmingham you can expect breast surgeries which exceed the already high industry standards in place. Breast implant surgeries are a particularly popular offering because of the dramatic change they can offer people.
25 Calthorpe Road
Edgbaston
Birmingham
B15 1RP
Tel: 0800 085 4984
Details: Consultations for breast augmentation and non-surgical treatments.
Stoney Lane
Bromsgrove
Birmingham
B60 1LY
Tel: 0845 762 6727
Details: A host of different implants are available at The Hospital Group's Birmingham location, all part of a comprehensive surgical offering of one of the most popular surgeries in the world. A breast implant, particularly in the skilled hands of The Hospital Group, can achieve what no other surgery can in terms of providing feminine curves and boosting your confidence and appearance. Breast implants are a great choice if you are looking to either increase the size of your bust or restore size you've lost through pregnancy or weight loss. As a group whose consultant surgeons perform thousands of plastic surgeries every year, you can expect quality care at competitive rates at The Hospital Group.
38 Highfield Road
Edgbaston
Birmingham
West Midlands
B15 3ED
Tel: 0800 655 6406
Details: Breast implant surgeries are all about results and achieving a look and feel with which you are happy. Transform Cosmetic Surgery's Birmingham Clinic aims to provide you with exactly that through their surgical provision, and ensure that you are attended by excellent staff in state of the art facilities to achieve the best results possible. All this means that through Transform you can achieve the body you want safely and effectively.
173 Knightlow Road
Harborne
Birmingham
B17 8PY
Tel: 0121 429 2233
---
BREAST ENLARGEMENT INFORMATION
COSMETIC SURGERY
UK HEALTH CENTRES
SELECT A LOCATION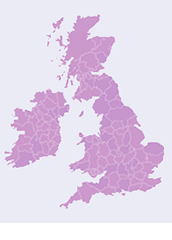 UK Health Centre