Breast Enlargement/Breast Implants Surgeons
Visit your GP and inform him/her of your intentions to have breast augmentation. Your GP will probably have a fair idea if you meet the criteria to be a suitable candidate, and will refer you to a respected and experienced surgeon in your area. You can also directly contact a clinic that specialises in cosmetic procedures and arrange a consultation with a nurse counselor before you are introduced to a surgeon.
After your first session, the surgeon will probably advise you to spend some time to think about your options and will initiate more meetings before you make a final decision. A qualified and reputable medical expert won't rush you and will be the first person to advise you to consider alternative avenues.
Try and speak with as many different surgeons as possible. Don't get too caught up in the expense and concentrate on getting the best surgeon for you. The majority of botched operations are performed by in-experienced surgeons and this could lead to costly corrective surgery and ramifications for your health.
Outline valid reasons for wanting the surgery and accept that you must be realistic. If you want the operation solely to look like a celebrity then you will have a hard time trying to convince a surgeon to agree to the procedure.
Some women decide to go abroad for cheaper procedures but there are potential problems; notably the language barrier and how to find out reliable and informative information on a foreign clinic's track record and standards. It will also be difficult and expensive to arrange follow-up visits with the same surgeon.
Information on surgeons in your area can be found through the British Association of Aesthetics Plastic Surgeons and the General Medical Council.
---
« Consultation for Breast Enlargement (Breast Implants) Surgery Questions to ask a Breast Enlargement (Breast Implants) Surgeon »
BREAST ENLARGEMENT INFORMATION
COSMETIC SURGERY
UK HEALTH CENTRES
SELECT A LOCATION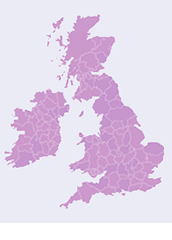 UK Health Centre