Breast Implant Removal
Great strides have been taken to ensure breast implants are as safe and durable as possible. But they won't last forever and eventually breast implants will have to be removed. They have an expected lifespan of around ten years.
Breast implants may need to be removed if they have ruptured and leaked. Saline and silicone implants are both susceptible to breakage.  In the event of a saline implant rupturing, then the salt water solution will be absorbed by and flushed out of the body. Although there is no clinical evidence, some victims of botched surgery claim silicone has leaked and been the root cause of long-term health problems.
Scar tissue can thicken around the implant after surgery causing an uncomfortable level of firmness. This is also known as capsular contracture and can lead to the implant being removed.
Another complaint that can lead to the removal of implants is rippling, which can be visible if the implant is disrupted and moved out of position. Saline implants are vulnerable to this if they are not inflated properly by the surgeon.
Personal reasons can also be attributed for a demand in breast implant removal. Some women's expectations have not been met by breast implants. They are frustrated by their loss of position and the breasts can take on an unusual shape and fail to replicate the natural look they were promised. If they are too big and look unnatural, or if they are too small and women want to enhance the size further, then the patient may seek another operation.
Recent scares about breast implant surgery causing, or at least contributing, to breast cancer, can affect peoples' decisions. There is no scientific proof that implants can lead to breast cancer.
Problems after Breast Removal Surgery
Some surgeons may be reluctant to conduct a second breast implant operation.  If the implant is removed but not replaced, it could lead to other complications. Breast asymmetry can occur and you may require further surgery to rectify this. Depending on the patient and their circumstances, breast uplift surgery might be needed. More surgery will lead to more scarring, although it should fade in time.
Be realistic in your expectations, whether you are getting implants for the first time or having them removed.
---
BREAST ENLARGEMENT INFORMATION
COSMETIC SURGERY
UK HEALTH CENTRES
SELECT A LOCATION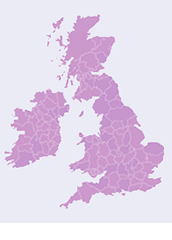 UK Health Centre