Before Treatment With the Rio Laser
Preparing Your Skin for Treatment With the Rio Laser System
To prepare for treatment with the Rio laser system either trim or have a shave shortly before hand as the treatment is most effective on hairs between 1 to 3 mms in length. You should also avoid using fake tan, sun beds or sunbathing for a little while before you begin treatment as the laser is most effective on paler skin.
What Areas You Can Treat With the Rio Laser Hair Removal System
Not all laser hair removal systems are suitable for use on delicate skin.  Most areas can have excess or unwanted hair growth treated with the Rio laser treatment system, including: under arms; legs; laser hair removal on the bikini line; some facial areas; chest; and back. The one area which the laser manufacturers of Rio do not recommend using your laser hair removal system on is the eyebrows.
During Treatment With the Rio Laser
You may experience a sensation of slight heat and tingling across the skin but most people find this not to be a painful experience. You should avoid treating any area which is inflamed or infected and never directly apply to a mole or birthmark. It is best to cover any area of concentrated melanin with a patch, and you should also do this for scars, open wounds and tattoos as the intense light of the Rio at home laser hair removal system could cause damage to areas of increased sensitivity.
---
« Rio Laser Home Hair Removal After Treatment With the Rio Laser »
Home Laser Hair Removal
LASER HAIR REMOVAL INFORMATION
UK HEALTH CENTRES
SELECT A LOCATION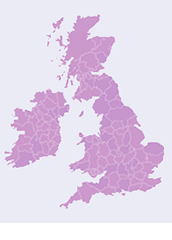 UK Health Centre