Home Laser Hair Removal for Legs
Home laser hair removal is the new technology that permanently addresses excess hair, on the majority of the body. It is a powerful technique using a combination of thermal and photo energy channelled along the hair which aims to treat hair at the very root, causing damage to the follicle and forces the cell to stop reproducing the hair.
You should remember mind that treatment of this type is irreversible and permanent/long term – any treated area will be hair free long term. If you cause long term laser hair removal to your legs, there are many benefits. Being able to wear skirts, shorts and swim wear without being restricted because your legs are hairy!, can be very tempting.
Benefits
No longer will you have to worry about unsightly re-growth or panic about packing razors on holiday to maintain smooth legs. Instead you can pick out any outfit you wish, without the worry of whether your legs are sufficiently smooth to be on show. There is also a laser hair removal cost and time benefit – no more shaving in the bath or before a night out, and no more expensive razor refill packs or costly waxing appointments. More and more people are investing in home laser hair removal for removing hair from their legs.
---
« Cost of Home Laser Hair Removal Treatments Home Laser Hair Removal for the Face »
Home Laser Hair Removal
LASER HAIR REMOVAL INFORMATION
UK HEALTH CENTRES
SELECT A LOCATION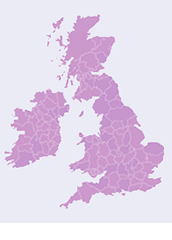 UK Health Centre