Using the Phillips Lumea Home Hair Removal
Comfort
IPL has a reputation for being a mild and gentle feeling treatment which tackles excess hair growth at the root, and causes smooth and hairless skin for you to enjoy. The Philips Lumea when used correctly can be used on even sensitive skin and body areas, such as the under arms and the bikini line.
Flexibility
The Phillips Lumea has the added bonus of having adjustable settings, to ensure an effective treatment which is flexible enough to be flexible. These five settings allow you to adapt your treatment for different areas of your body. As well as this the system works using a rechargeable battery, meaning that you do not have to be hampered by cords and cables when you are treating your excess hair growth. With this product you do not have to be seated close to the socket or power source in order to use your IPL system.
The Phillips Lumea and Your Hair Type 
The Philips Lumea IPL at home hair removal system does work very effectively for people who are born with naturally black, brown and dark-blond hair. Unfortunately, due to the way that the intense pulsed light technology utilises melanin to tackle excess hair growth there are some hair types that are not suitable for treatment with the Phillips Lumea. Anyone who has red, white, grey or very light blond hair is not safe to use treatment of this kind, and this unfortunately applies to anyone whose hair has darkened or changed with age too. The reason is that the excess or lack of melanin in these hair and skin types can cause permanent damage to the dermal layer if treated with an IPL of laser hair removal system. It is also not safe to use on those who have extremely dark skin tones. If you are unsure whether this applies to you, you can contact a dermatologist or visit the products website for more detailed information about the shades of hair and skin not suitable for treatment with the Phillips Lumea.
The Phillips Lumea and its Accessories
The Lumea has been specially designed for flexible, comfortable and effective home use. It comes with a set of helpful extras and added features to enhance your hair removal experience: A specially designed Long life lamp, with an estimated 40,000 flashes; a quick charge function; a rechargeable battery; a large 3cm square applicator, to effectively treat large areas; 5 adjustable light settings, to give you the flexibility to treat sensitive skin; an UV filter, to protect your skin from damaging UV light which can penetrate and seriously affect the dermal layer; a 'ready to flash' light, which allows you to see when you have correctly applied the device to your skin and it is ready to use; an instructional DVD; a cleaning cloth; an adapter and charger; a storage pouch.
How to Use the Phillips Lumea or Home Hair Removal
Make sure that you thoroughly prepare yourself for the IPL treatment before you begin. Start by having a close shave across the area you intend to treat and do not apply any creams, moisturisers and powder. Try using the device on a small area at first to check that you do not have an adverse reaction to the treatment. If in doubt use the gentlest setting to ensure you do not damage your skin. Do not use the Phillips Lumea directly on any birth mark, scar or mole as these areas might be susceptible to damage with this type of treatment. Do not repeat treatment more often than the system's safety instructions advise to, and immediately cease treatment if you begin to experience any adverse reactions. Do ensure before commencing treatment that your skin and hair type are safe to treat with the Phillips Lumea.
---
« Philips Lumea Home Hair Removal Rio Laser Home Hair Removal »
Home Laser Hair Removal
LASER HAIR REMOVAL INFORMATION
UK HEALTH CENTRES
SELECT A LOCATION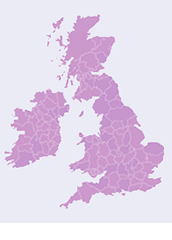 UK Health Centre