Breast Implants Brentwood
If you feel unhappy with the size or shape of your breasts, you may be considering breast implants. Larger, fuller breasts may make you feel more confident and give you the chance to dress how you want and feel good. There have been vast improvements in surgical methods and implant technology and the surgery is today more refined and advanced and offers greatly improved results.
Breast enlargement is becoming increasingly popular and there are many clinics throughout the country that can carry out this cosmetic surgery procedure. Clinics offering breast implants in Brentwood are listed below. Complete the form on the right hand side and an advisor will contact you and discuss your concerns and let you know if you are suitable for breast implant surgery.
Clinics Offering Breast Implants for Breast Enlargement in Brentwood
« ADD YOUR CLINIC »
New Road
Brentwood
Essex
CM14 4GD
Tel: 01277 200 699
Details: The Brentwood Court House Clinic provides breast surgeries, including breast implant operations, out of its top class facilities. This type of surgery is extremely beneficial for women with smaller breasts or who have experienced a reduction in breast size through either weight loss or even pregnancy. Typically speaking your surgeon will be able to increase your breast size by 2 sizes at the very least, however the extent to which you wish to enlarge your breasts is up to you. That being said, there are medical limitations to how large your breasts can be made. The consultation will help your surgeon assess these limits and discuss with you how best to achieve a natural look and feel to your breasts which you will be happy with.
Shenfield Road
Brentwood
CM15 8EH
Tel: 01277 695695
Details: The decision to undergo a cosmetic surgery is a significant one, which is why staff at the Brentwood Hospital will go through other options to make sure that a breast implant surgery is suited to you. Your mental and physical well-being are the top priorities for your carer's at Brentwood, so you can rightly expect impartial advice that will genuinely help you make the right decision for you.
Eagle Way
Brentwood
Essex
CM13 3LE
Tel: 01277 266 761
Details: Breast implants are used as a means for breast enlargement, also referred to as breast augmentation. These implants are inserted by a skilled surgeon into a small incision made either beneath your breast or to the side of your armpit, these locations are used to make the incision as unobtrusive as possible. Once your implant is in you will probably be kept overnight, and at the Spire Hartswood Hospital your stay will be made as comfortable as possible in an en-suite private room with entertainment and quality meals.
---
BREAST ENLARGEMENT INFORMATION
COSMETIC SURGERY
UK HEALTH CENTRES
SELECT A LOCATION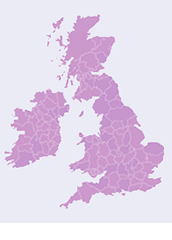 UK Health Centre